Are YOU achieving the results YOU desire in your business?
Would you like to reach your full business and personal potential with a Business Coach? To enjoy this accomplishment plus be educated in the proven strategies to run and grow a successful business?
Steven Kay is a multi-award-winning Business Coach and Mentor, the 4th person inducted into ActionCoach Hall of Fame (2009) and No. 1 firm owner of the group (with a coaching team of 15), achieving highest turnover and best client results.
Steve believes success comes from short-term business planning together with long-term personal and professional goals.
He will train you to be a successful leader with a great CULTURE and the best people.
His strategies around sales and marketing will GROW your business,
for those with TIME challenges, he will systematise your business to have all of your team doing the work.
"My role as your Coach and Mentor is to be your 'accountability buddy' and trusted business advisor/educator."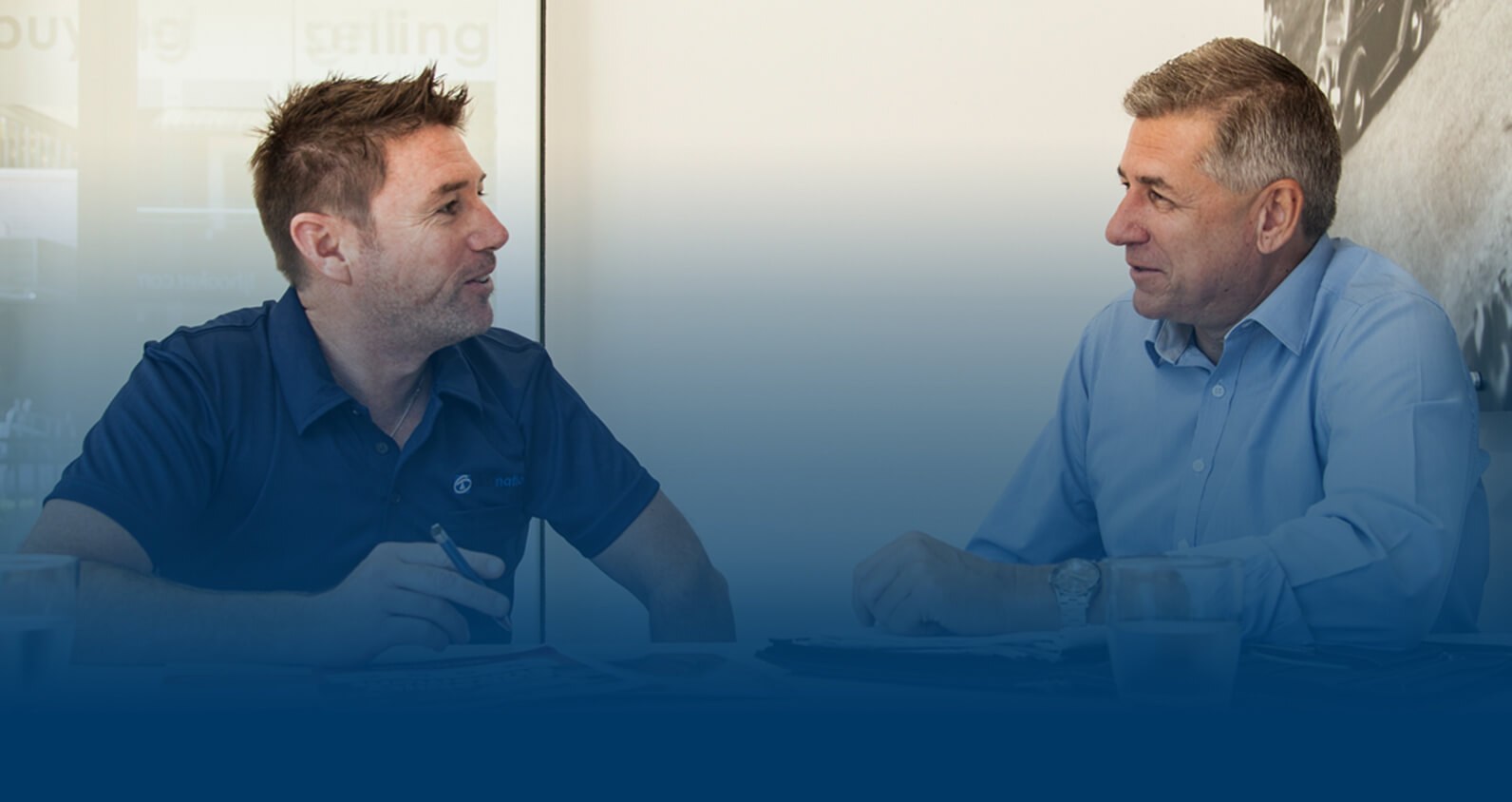 What drives Steve as a Business Mentor and Coach, Leadership Speaker and Entrepreneur?
"I am driven by each client's journey and the positive difference I can achieve both personally and in their business.
"I'm a successful business owner who enjoys training, developing and mentoring other business owners to run a great business and live the lifestyle they choose.
"I have coached 250+ business owners who have changed their businesses and lives forever.
"Communicating clearly and effectively based on an individual's needs is what I do. Whether your industry is: construction, trade,
hospitality, insurance, finance, banking, accountancy, fitness, marketing or IT, I've worked with them all.
"A standout current client is Josh Nicholls, (CEO & Founder of the Platinum Electricians National Franchise Group). Since working together from 2003, Josh's business has grown from a team of 5 to over 200 Australia-wide with a turnover over $50M.
"Whether I'm presenting at international conferences or travelling the world with my family,
I am self-motivated to succeed, set high goals for myself and achieve them."
Feedback from Steve's Clients…
We have worked with Steve for nearly 3 years and can't recommend him highly enough. We doubled our business in the first 3 months after starting work with him and it's been onwards and upwards ever since. He is easily accessible, highly experienced and well connected. He knows when to introduce hard skills to grow the business as well as when soft skills and self-belief are needed. Looking to grow your business? Contact Steve!
Engaging Steve as a business Coach and Mentor has taken myself and my business partner off the tools and into office type roles. Steve has helped guide us to create a great culture with our team, helping us to retain staff members whilst many Plumbing companies in Sydney cannot keep their staff.

Steve holds us accountable. It's great because it keeps us on track and moving forward.

We highly recommend Steve as a business Coach and Mentor.
Although I had the technical ability and motivation to start my own building company, it became evident that I needed to learn the skills to create a successful business.

I had 3-4 employees, a home office and projects worth $15-250K. I also worked a lot of long hours!

Orton Building has been with Steve for nearly 4 years and he has been a great Coach, now Mentor.

He has helped my wife and I with all aspects of our business from mindset, problem solving, recruiting the right people and developing our systems and processes to allow us to forecast, goal set and take the business where we want it to be.

We are years ahead of where we would have been without him including 18 team members and own our office and warehouse space with building projects in excess of $1M.

Steve has had a great impact not only on our business but on our lives as a whole. He has given us the confidence we needed to grow and the guidance to ensure we have a healthy work life balance. We would recommend Steve to anyone wishing to grow both in business and personally.
I originally met Steve as a frustrated business owner that had no time and to be honest not a lot of profit!

Steve had an ability to see from the outside what needed fixing with a very common-sense approach, he has coached myself, my management team and top franchise owners over the last 15 years and I can truly say that Platinum Electricians wouldn't be where it is today without his guidance.
Steve has coached me for the last 4 years. Over that time he has help me transform our business into a profitable and joyful venture. The revenue has doubled and the profit turnaround over 2 years is more than 500%.

Steve has not worked only on the business, but more importantly, worked on me – the biggest challenge. He has guided me to grow personally and with that the business results are fantastic… Thanks again Steve.
Have confidence in a Business Coach that has successfully run their own businesses.
I understand how business works, how to exceed customer needs and how business can make money. I mentor business owners to achieve their ideal life, their dreams and their goals.
I'm an entrepreneur for SME's. My knowledge is the result of 19 years' experience in national and international management roles within the retail,
manufacturing, wholesale and distribution sectors prior to becoming a business coach and business educator 17 years ago.
I founded and own Kaysco Consulting and Coaching business. I have achieved great results with clients with businesses in the $1M-10M turnover space, doubling or tripling profits in the first 1-2 years. Most results come when business owners discover the main challenges in their business are themselves. Once we adjust their mindset and attitude about building a great business, the improved results are actualised.
It's not just about goals and strategies, it's about positive ACTION.
I have coached 250+ business owners who have changed their businesses and lives forever.
Business Coaching
Business Mentor & Educator
Business Strategist & Planner
Setting Goals & Achieving Results
Leadership & Management
Professional Keynote Speaking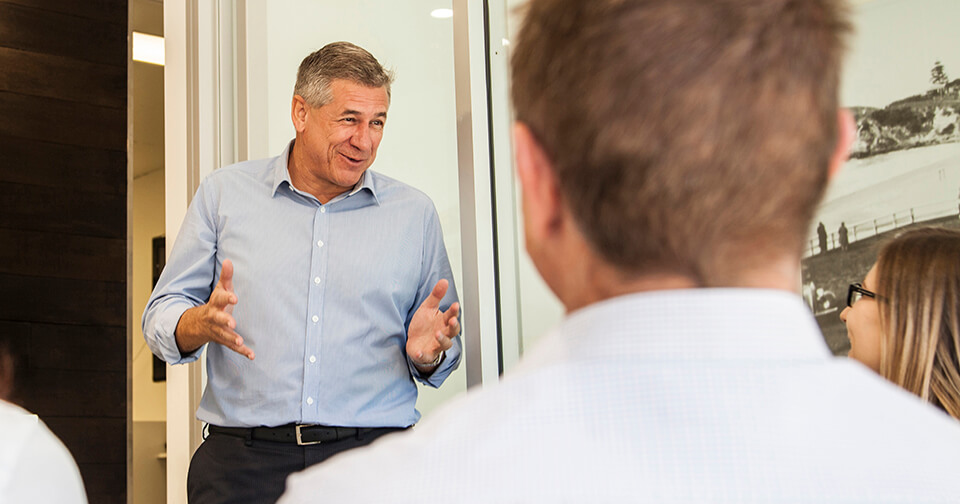 Need some inspiration Business Owners?
Take the opportunity to receive daily doses of inspiration & valuable insight from around the globe that Steve shares.